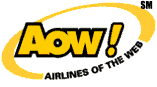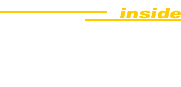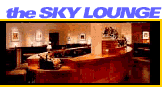 <Continental Airlines >

at the Airlines of the Web bookstore. This service is operated in association with Amazon.com.
---

From Worst to First : Behind the Scenes of Continental's Remarkable Comeback
Read all about Chairman Gordon Bethune's story of turning Continental Airlines from one of the lowest ranked major airlines in the United States to top of the industry! Available in Hardcover.
Here is what Amazon.com has to say about this Gordon Bethune Continental Airlines turnaround book:
What do you do if you're running the worst airline in the country, one that customers hate and that's been through Chapter 11 twice in the last 10 years? If you're lucky, you'll call Gordon Bethune. Before Bethune arrived, Continental Airlines had been ravaged by the likes of Frank Lorenzo and airline deregulation--it was considered the laughingstock of the airline industry in the United States.

Under Bethune's leadership, Continental Airlines turned itself around to become one of the most respected and reliable airlines in the industry.

From Worst to First describes how Bethune, with a lot of luck and the right combination of people, was able to transform Continental Airlines from an also-ran into an award-winning company. --Harry C. Edwards

The Wall Street Journal says:
Readers will get a lift from Gordon Bethune's 'From Worst to First' story of Continental Airlines turnaround.

The Washington Post Book World, Don Phillips
The numerous anecdotes about Continental Airlines alone are worth the price of the book....

USA Today
In his new book FROM WORST TO FIRST, Continental Airlines CEO Gordon Bethune tells how he led Continental's transformation into an award-winning carrier after years as an unprofitable airline that angered employees and customers.

Business Week
Some of Gordon Bethune's prescriptions are refreshingly straightforward... Bethune includes some fresh examples of his plain-spoken management style as applied at Continental Airlines.

The publisher, John Wiley & Sons
Continental Airlines knows what "rock-bottom" means. The struggling airline company went to bankruptcy court, not once but twice, and the employees used to rip off the corporate logos from their uniforms. But, thankfully, Gordon Bethune took a gamble and decided to turn the company around--really around.

Since Bethune has taken over the helm, Continental Airlines has been rated first or second in baggage handling, on-time performance, and receiving the fewest customer complaints. Employee morale and profits are way up, and the airline has been dubbed "Airline of the Year" by Air Transport World magazine. So, what's Bethune's secret? Excellent management and leadership skills, and a healthy dose of common sense. In this book, Bethune explains all of his business ideas and strategies for the first time.
---
Amazon.com books has the best selection of books and videos I have seen online.
May I suggest you try searching for the keyword
Continental Airlines
to find similar materials?

You can search for books and videos that you are interested in here:

Of course, don't forget to visit Airlines of the Web for all of your travel needs including airline tickets, low fare search, car rental reservations, hotel reservations, and links to every airline on the web!